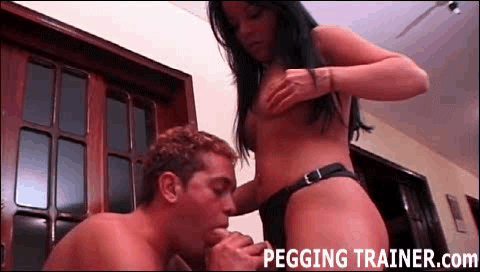 share gif:

Training your ass into submission hasn't been easy for this mistress, but she's finally about to have her way with your ass - literally.

How about we stop beating around the bush and just admit that I'm in charge when it comes to the bedroom experience. You can wax lyrical about how tough you are, but the simple fact is I'm your mistress and you would do anything I told you to. In fact, we're going to prove that today. I've got a strapon and I'm really not afraid to use it.

Prepare your ass for the invasion of a lifetime. I'm not about to be beaten by some guy that can easily be turned into the sissy slut of my dreams. Your asshole is due for a fucking and this dominatrix right here is the one to do it. How great does it feel to have someone pummel your tight hole into submission like this? You must feel pretty feminine getting pegged in the butt!