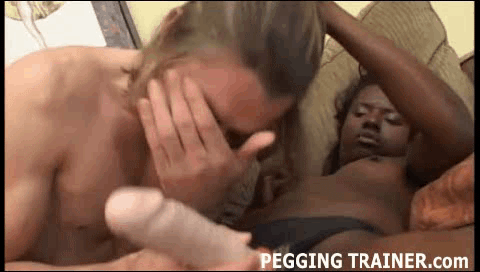 share gif:

What happens when you combine your two favorite fetishes of pegging and interracial sex? That's right, an ass fucking by a hot ebony mistress.

Look, we both know that you just love the idea of me being in your ass. Stop beating around the bush and come over here. Don't be scared of my strapon - it's going to feel amazing and I'll make damn sure to fuck that tight little butt hole of yours with all of my power. You might be a virgin, but that doesn't mean I'm going to go easy on you.

How does it feel to not only be fucked in the ass by a woman, but by a black woman? Think of what all of your friends would say if they could see you now. Getting pegged good and proper by a mistress half your size with dark skin. This isn't normal sex, but I can tell by the fact that I've made you cum twice already that you're hardly one for standard intercourse.