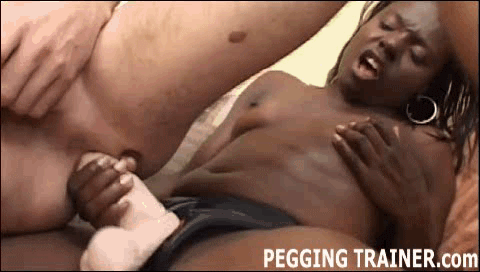 share gif:

If you've ever wondered what it would be like to hit rock bottom in terms of masculinity, surely getting pegged by a black mistress with a white strapon is exactly that.

Come here white boy - I've got a nice juicy cock for you to take in the ass. While the color of it might be like yours, we both know only a big black cock could ever reach this level of length. To tell you the truth, I can't wait to turn you into my little sissy bitch. Your ass is going to get destroyed and I'm going to love every second of pegging you as deep as I can.

It's so great to see you accept your situation. The submissive sissy slut inside of your really shines through! It's obvious that you secretly love being turned into a woman with this huge dick being put deep inside your asshole. Fucking it over and over again just makes me so horny! Maybe next time I'll get a real black bull to come in and destroy that rear entrance of yours.