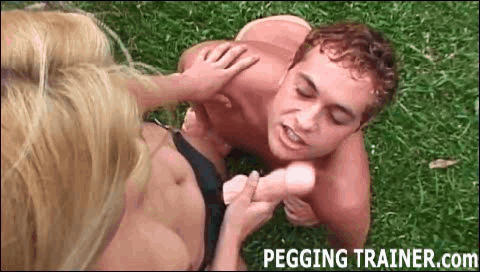 share gif:

Your beautiful mistress has taken you outside for some natural fun. Luckily for you she brought a strapon along for some totally naughty pegging!

As much as I love the fact that you're a really big, strong man - the simple reality is that I'm more interested in being the dominant one sexually. I'm going to have to get you to bend over for me now, because I've got this huge strapon that is going to be plugged deep into your asshole and I don't want you to complain or moan about it once. It's happening and that's final.

How does it feel to be turned into a little sissy slut with this dominatrix behind you, dipping her eight inches of plastic into your asshole? You must feel like such a woman! Having this much power over you really turns me on. I'm just over the moon about the fact that you're acting like the perfect, submissive pegging slave I've always wanted you to become.