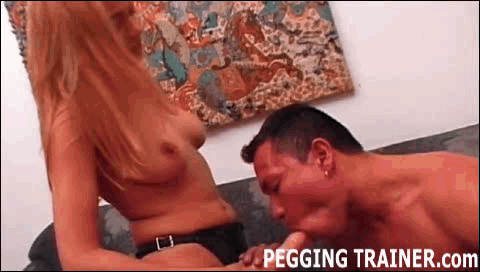 share gif:

If you thought that you were experienced sexually, think again. This lovely lady is going to teach you all about pegging and submission.

You might like to think that in our sexual relationship, you're the one with the power, but the truth is I'm the person in charge. Now do me a favor and help me put this strapon on - your asshole is going to be treated to the most sensual of delights delivered by my huge plastic friend here. I've waited so long to teach you the ways of the sissy, now it's finally time!

It's really easy being a sissy bitch, isn't it? You get pegged pretty well and I'm so happy to see a smile on your face as I'm fucking that tight hole of yours. I've never had this much fun with a guy and his asshole before, but I now know for next time that when we have sex, you'll bottom and take all eight inches of this plastic dildo.