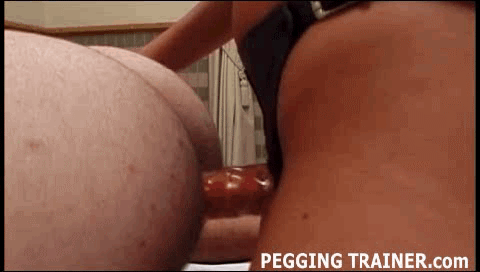 share gif:

Today's a special day for you, because you've been invited to see Mistress play with one of her slaves. Word on the street is that she loves to peg his ass.

I want you to try and remain and relaxed as possible, but understand that I'm the type of woman that gets what she wants, and if that involves fucking a slave in the ass, that's what I get. This is another one of my men, and he's quite a bit better than you. I can't wait to teach him a lesson though: I've got my strapon ready and that butt is about to be violated.

Can you see how much he loves being a little sissy bitch for me? On all fours, hungry for my big strapon to enter his ass. He moans and groans as I penetrate him. It turns me on so much that he's willing to accept anything I want to do to him. That look on your face tells me that you wished you had the chance to experience this. Maybe next time you'll be lucky and I'll peg you.