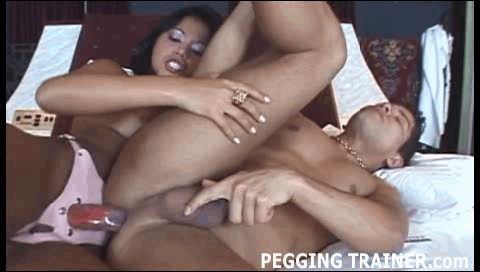 share gif:

Mistress explained that you were to come over today and to not eat breakfast. You weren't sure why, but whatever the reason, it can't be good for you.

Try and relax as much as possible. As my slave, it's important for you to realize that my wish is your command. If I say jump, you say 'how high'. Get it? Good, so what I'm going to do today is something that I know you're going to be a little worried about, but will be totally enjoyable in the long run. I'm going to peg you in the ass.

I just love the idea of you roleplaying as the receiver. You've never had anything in your asshole before, but that doesn't mean we have to keep it that way. Now, open up wide and get ready for my hot strapon to be inserted into your ass. See, I knew you'd love it! You're a great slave and you sure know how to take a big fat cock in your rear.